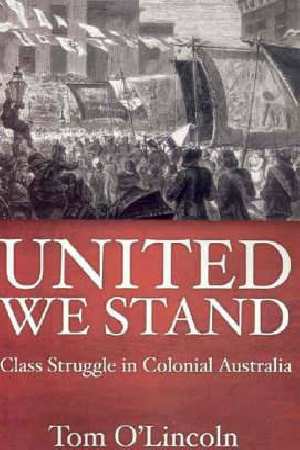 United We Stand: Class Struggle in Colonial Australia
By Tom O'Lincoln
Red Rag Publications
In the state-run prison that was early New South Wales, pockets of capitalism sprang up like sturdy weeds. With them came wage labour and class struggle. Australian workers were organising well before the gold rushes, and later a mass labour movement confronted the employers across the continent, opening the way for bitter confrontations.
Controversy surrounds the colonial labour movement because of its racism and sexism, but this book sheets home the main blame for both reactionary ideologies to the ruling class. The book contains five essays. The first three cover the history of Australian organised labour from convict times up to Federation. The fourth covers gender and class, with the final essay discussing race and class.
And despite many criticisms, the author renews pioneering labour historian Brian Fitzpatrick's argument that "the effort of the organised working class. was an effort to achieve social justice".