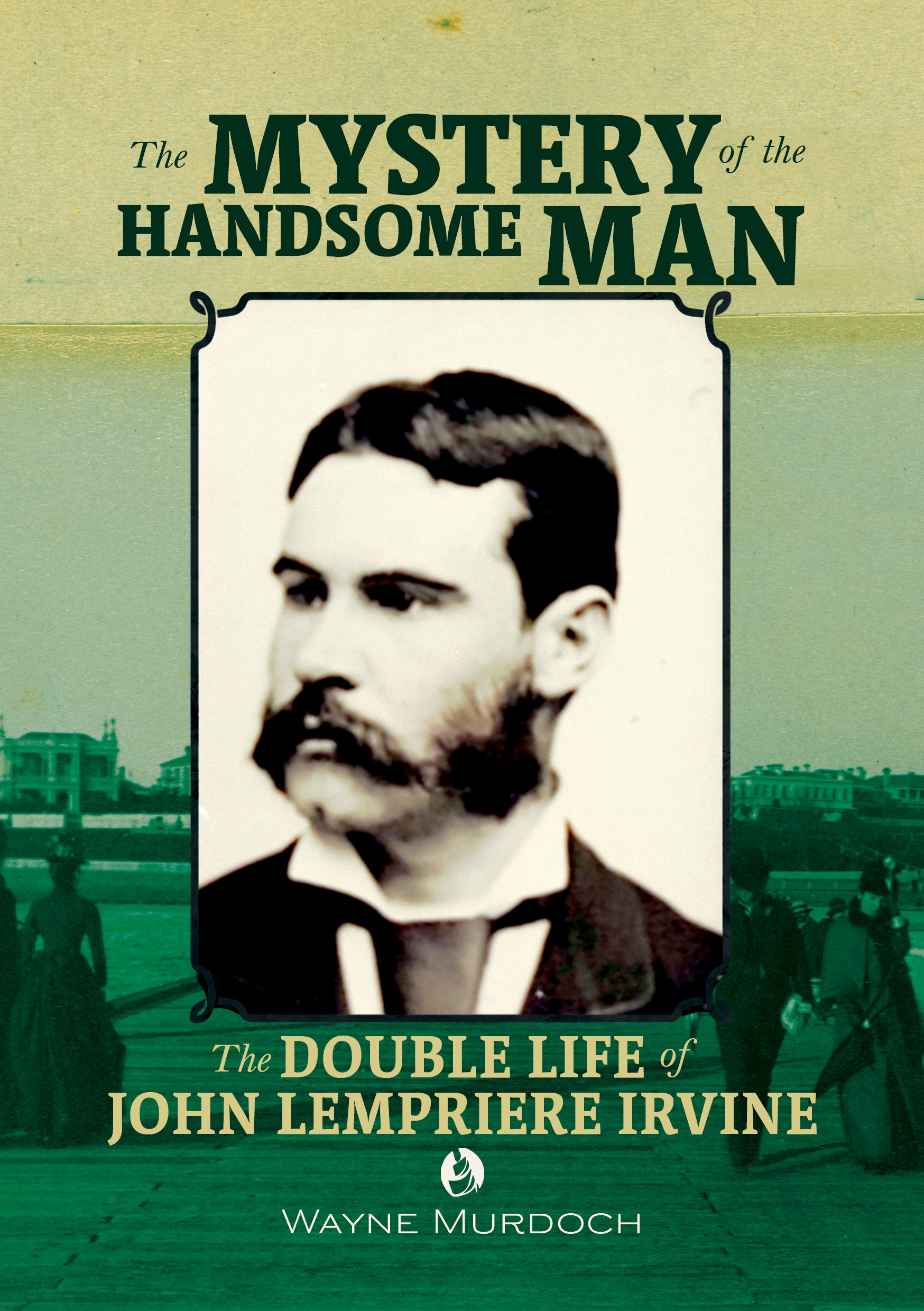 The Mystery of the Handsome Man
The Double Life of John Lempriere Irvine
'Hallo, are you working?' John Lempriere Irvine greeted 19-year-old Ernest Smith on the footpath of Grattan Street, Carlton, one September evening in 1897, setting off a chain of events which saw both men in court and Irvine's life in ruins within a week. Ranging from the convict settlement of Port Arthur, to the heights of colonial Tasmanian Society, the goldrush towns of Ballarat and Bendigo, and the ballrooms of Marvellous Melbourne in the 1880s, this book recounts the strange-but-true story of John Lempriere Irvine (1847-?), banker, champion sportsman and bon vivant. He was also a man with a secret - a secret that would occasionally lead him into the half-light of the Victorian underworld and would ultimately lead to his downfall, disgrace, and disappearance.
'A cautionary tale of the costs of being different in earlier times... an intriguing life, fully lived.'
- Garry Wotherspoon, author of Through the Gay Looking Glass: The Many Lives of Clive Madigan
Australian Marxist scholar, activist and Deutscher Prize winner.
'An invaluable, meticulously-researched account of a queer life lost too long to historians.'
- Lucy Sussex, author of Blockbuster: Fergus Hume and the Mystery of the Hansom Cab
About the Author
Wayne Murdoch lives near Bendigo in Central Victoria and often drinks in the wine bar at the Union Bank where J.L. Irvine once worked. He has always been fascinated by 19th and early 20th century social history. He is the author of Kamp Melbourne in the 1920s and 30s: Trade, Queans and Inverts (Cambridge Scholars Publishing, 2017).