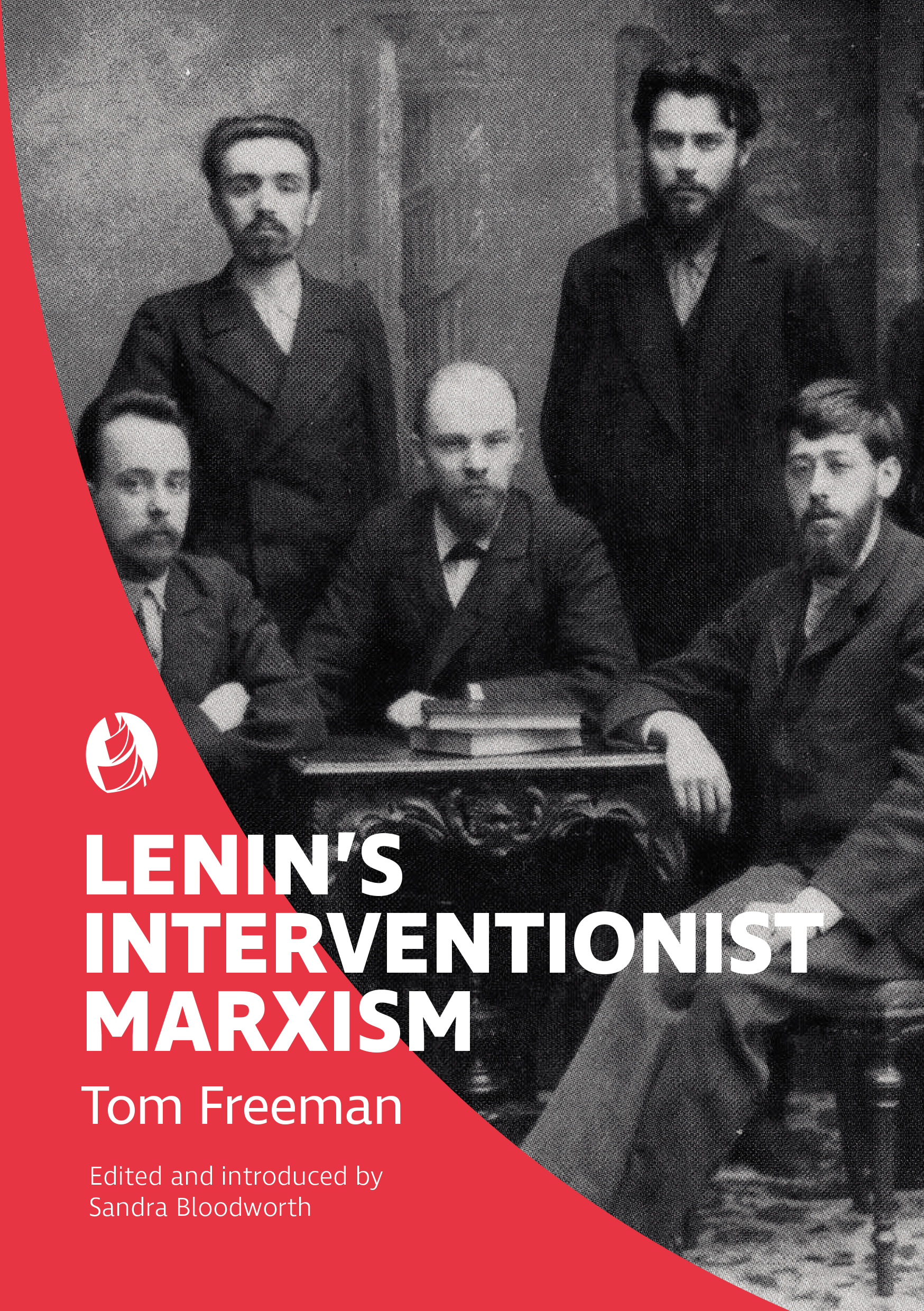 Lenin's Interventionist Marxism
This book is an edited version of Tom Freeman's PhD thesis "Lenin's conception of the party: organisational expression of an interventionist Marxism". Freeman makes a groundbreaking contribution to our knowledge of the early revolutionary movement in tsarist Russia and Lenin's theory and politics. Tom Freeman died in 2005 at the young age of 51.
"Tom Freeman's work stands as a valuable contribution to what can be considered the field of 'Lenin Studies' that has been blossoming over the past decade, taking its place with the varied, important contributions of Lars Lih, Antonio Negri, Alan Shandro, Tamas Krausz, August Nimtz and others. This clear and meticulous research reveals a continuity between Lenin's revolutionary organisation perspectives of the early 1900s with those advanced during the revolutionary mass upsurge of 1905 - and this in a way that can be useful for revolutionary activists of today and tomorrow. Freeman highlights the dynamic interplay of theory and practice, of Marxism and mass struggle, of intellectual activists and radicalising workers and mass insurgencies that shaped the past and are the hope of the future."
- Paul Le Blanc, author of Lenin and the revolutionary party.
About the Author
Tom Freeman was a lifelong revolutionary, and a member of the International Socialist Tendency for nearly 30 years. His PhD thesis was edited by Sandra Bloodworth and published posthumously by Interventions in 2017 under the title Lenin's Interventionist Marxism.
Reviews